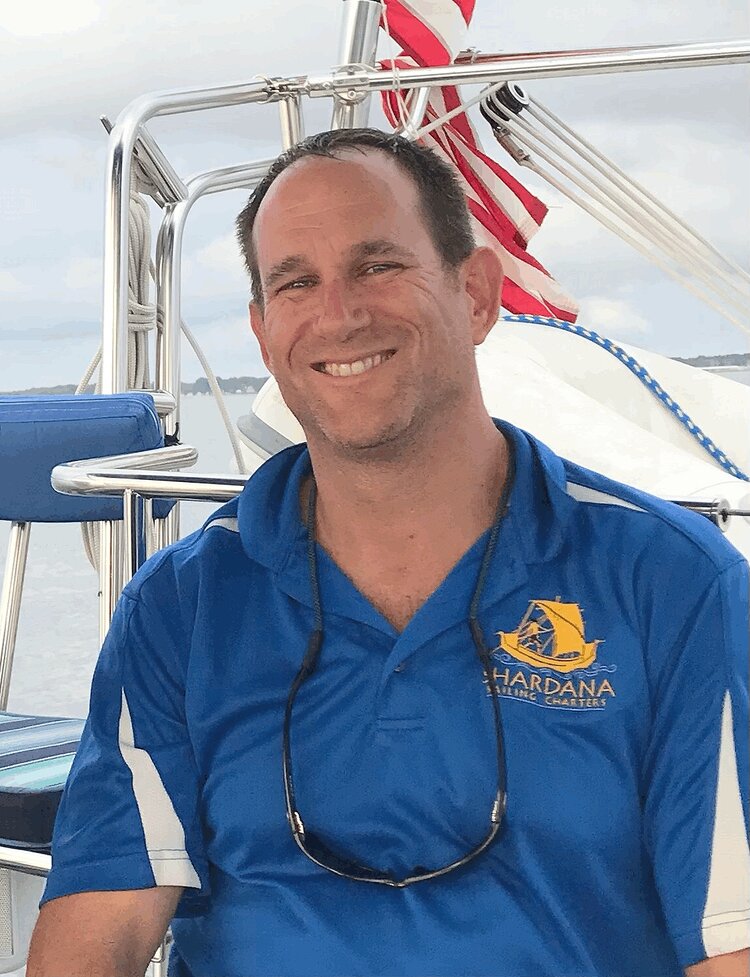 Assistant Vice President
Davis Jones
USCG 50-ton Master, Inland
This email address is being protected from spambots. You need JavaScript enabled to view it.
Captain Davis Jones has a 50-ton Master's Certificate with a sailing endorsement, and holds certificates as a US Sailing Keelboat Instructor and as an Instructor with the National Safe Boating Council. He is co-owner and Captain of Shardana Sailing Charters which offers customized trips out of Rock Hall, MD on a Catalina 425 sailboat.
He started sailing in 1991 when someone stood up at his church in Arlington, VA and announced that they were starting a Sea Scout Ship and needed leaders. Being an Eagle Scout from landlocked Tennessee, he signed up to learn to sail, little knowing he was in for a life-long journey leading to professional credentials and boat ownership. Along the way, he has served in all leadership positions in Sea Scout Ship 1942 (one of the 5 "Flagship" units in the U.S.), including 5 years as "Skipper."
In addition to helping run Shardana, he is as instructor with the Carefree Boat Club, and captains deliveries up and down the East Coast. When not sailing with Shardana or the Scouts, he bareboat charters with friends in the Caribbean on sloops and catamarans from 42' – 55'.