Merchant Mariner Document of Continuity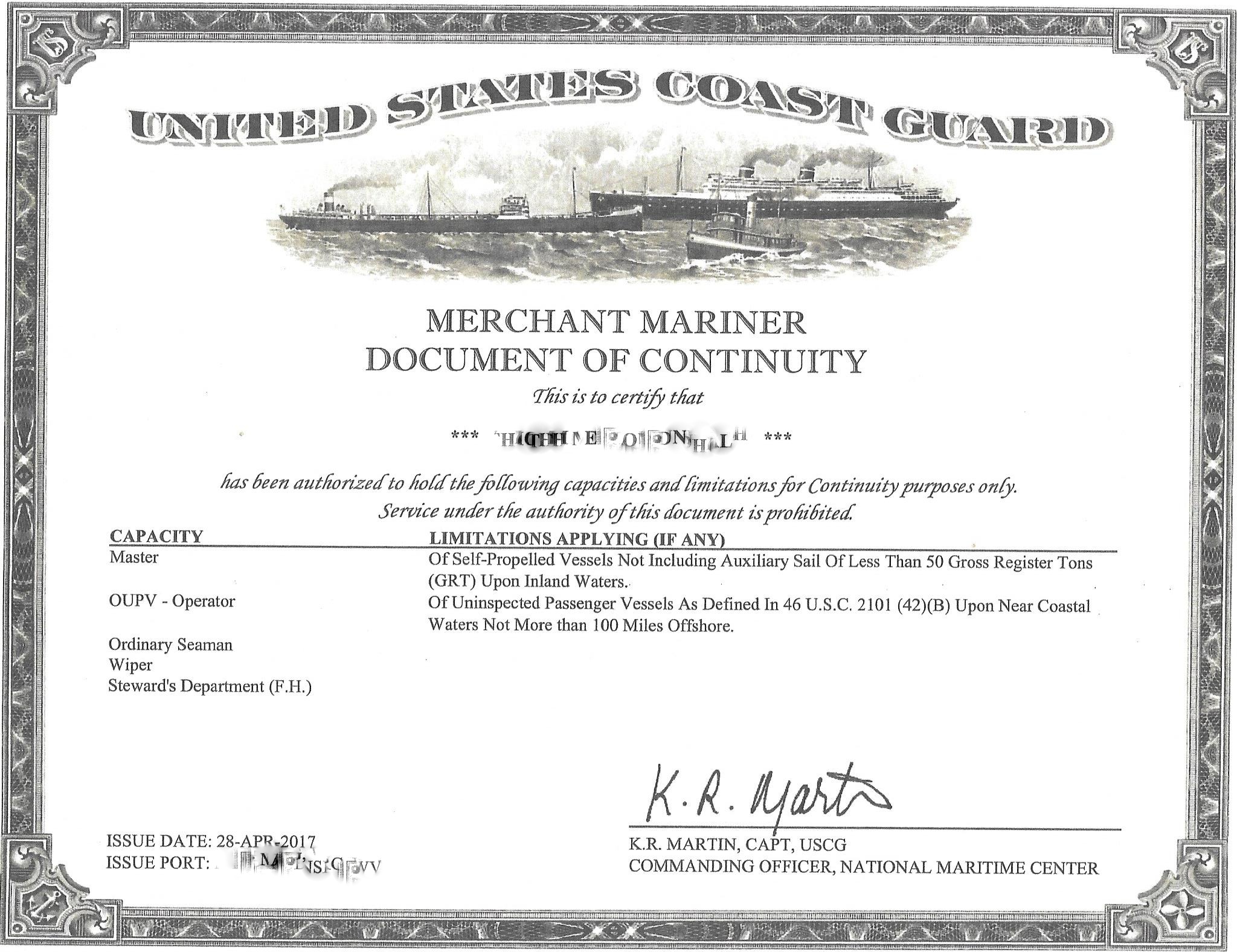 If you're planning to let your license lapse, you can still be a member of CAPCA if you obtain a Document of Continuity from the Coast Guard. A Document of Continuity is a category of credential for mariners who are unable or unwilling to renew their credentials when they expire. You can't operate a commercial vessel with a Document of Continuity, but you do remain on the Coast Guard's "active" list so that you don't have to start from scratch if you ever decide to renew your license. Unlike your soon-to-expire credential, your Document of Continuity never expires.
Applying for a Document of Continuity is easy—and there's no charge. However, you must apply within one year of the date that your current license expires. To learn more, click on this link to the USCG National Maritime Center: scroll to the middle of the page where there is a list of menu tabs, beginning with "Overview." Click on the "Continuity" tab. Immediately below this row of tabs you get a box with instructions for the continuity document process.
If you have any questions, e-mail This email address is being protected from spambots. You need JavaScript enabled to view it..